---
{{item.currency}}
{{pricing}}
---
---
{{item.currency}}
{{pricing}}
{{item.currency}} {{item.normalPrice}}
---
{{item.currency}} {{pricing}} - Out of Stock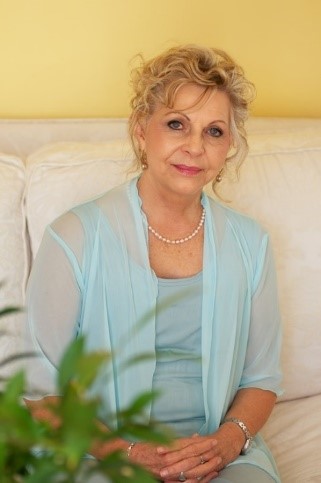 In a vision nearly 2000 years ago John, one of Jesus' apostles, was in the throne room of Father God. On the throne he saw Someone sitting, holding in His right hand a scroll sealed with seven seals. John was crying bitterly when an angel of great authority proclaimed that nobody was found worthy to open the scroll and break the seals.
Nobody, not even John himself who faithfully followed Jesus during His earthly mission was found wholesome to take the scroll from the One on the throne. One of the elders calmed John down and all attention in the throne room shifted to a Lamb who appeared to have been slaughtered. This Lamb was standing in the circle of the elders and was the only One found worthy to take the scroll and break its seals … His name is JESUS! (Revelation 5)
How worthy are we? Will we one day rule with the Lamb? (Rev 20:6)
In a recent revelation, nearly 2000 years after John's awesome experience, I once again had the privilege to stand before this same throne of the One, as described by John. The difference was that this time there were no elders and the Lamb was not there.
My white linen-dress stretched down to my bare feet. Over the throne was the silver-white cloud I experienced through previous heavenly journeys to be the presence of Father God Himself.
However, for the first time ever I was allowed to go behind this mighty throne of our Father. What I discovered left me stunned. In front of me part of the beautiful colours of the rainbow was rolled up like a huge curtain, leaving a spectacular passage for me to enter.
As with previous revelations heavenly sense filled my spirit house:
"What you know My child, is partially. It is time to enter the City to understand more of the Kingdom. Come into My City and shelter inside My heart. In the core of the City you will find My fountain of love. Enter and be washed; drink at the Eye of the fountain of love."
I immediately found myself inside the City. The City was like a huge rose with me sitting inside this beautiful flower. Every single petal of the rose had a different colour and as I moved from one petal to the next, my body took on the same colour as beamed forth by that particular floral part.
"This is to impart the irreversible colour of My City into your heart."
In the core was a little fountain shooting out golden beams like glittering rain drops all over the surface of the Rose-City. At the fountain a sweet little resting place was prepared and I could lie down to rest. Colourful petals delicately covered my body and I peacefully closed my eyes.
"Rest in My presence and stay inside Me, precious little one. I deeply love you."
This was the end of my visit to the Rose-City but a few days later I returned. I could see myself still relaxing at the fountain with an angel busy pouring water over me from a watering-can. Colourful dewdrops vapored all over me, enveloping me like a second skin.
"Stay hidden in My presence.
"It is the season to discover more about the Kingdom; an exciting season to discover the forthcoming Kingdom lineage. You have to know the duties of a Kingdom citizen. There are rules to adhere to and authority to be exercised by My people. Now is the time to be prepared to enter the new land.
"They have to control what belongs to them and should know how to govern the cities they received ruler ship over. My teachers and prophets will receive a deeper revelation regarding ruler ship and governmental authority. A new wind will blow. A new prophetic breath will be breathed out over those waiting to be directed.
"I am the Living God of Heaven and earth. My throne is in Heaven and earth is the resting place of My feet. Everything is Mine and belongs to Me. I do not need kings in My kingdom but ambassadors to rule over cities.
"My light will shine into hearts and bring forth revival, beaming out a new understanding and new vibrancies. A new love for Me will reveal fulfilment of My promises. A mighty storm will come and destroy idols and the hidden treasures of the king of the underworld. Destruction will hit and demolish his artwork.
"No darkness has legal right in the domain of My kingdom. I am going to take back what belongs to Me and I will do it by force. Not by manpower, but by My power. What is hidden will surface. What is planned in secrecy and hatred will come to light. This is an urgent warning to the followers of darkness; to the soldiers of the evil underworld. When I cut you off it will be done in entirety and finality.
"Thus it will be. This is Me speaking. We are pushing through the last days towards the end.
"Kingdom of Heaven will again rule on earth. It will be a place of rest and peace and love.
"Daughter, we are in the time as it was in the days of Noah.
"Amidst a lot of disorder and unrighteousness, falseness and defilement I am pursuing pure hearts; those who really love Me and focus on Me regardless of their situation.
"I am handpicking sons and daughters to promote them to a next level of maturity by taking them into the Ark of My very presence, teaching them to once again enter into a Garden in Eden relationship with Me.
"I raise them as co-workers, for the Kingdom of Heaven is at hand. Like Noah they will build arks in the presence of their enemies; build their arks amidst dry desert sand and scorching heat.
"My Noahs will stand their ground. My Spirit will lead them through times of trouble and teach them the ways of the Father as they build their Arks.
"The time will come when the floods will rise.
"Return to the light of My love in time, I really love you."