BACK TO THE HOLY OF HOLIES
---
{{item.currency}}
{{pricing}}
---
---
{{item.currency}}
{{pricing}}
{{item.currency}} {{item.normalPrice}}
---
{{item.currency}} {{pricing}} - Out of Stock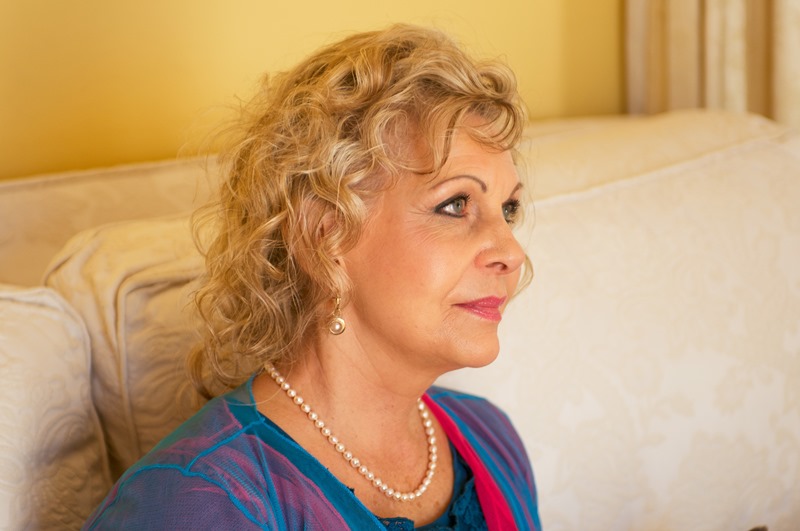 While in my prayer room, I was taken back into the Holy of Holies of the Tabernacle.
I was familiar with the holy location, experiencing Father's divine presence, as I had been here before.
I was kneeling in front of the Ark of the Covenant. A soft, heavenly light was shining from above down on the Ark.
The image of Yahushua suddenly appeared and formed part of the holy light from above.
A veil was removed from my face and folded back over my head to uncover my eyes.
"Hephzibah, look into My eyes," Yahushua softly instructed.
I found it difficult to concentrate and it was almost impossible to make eye contact with my Messiah, but then two solid light beams spread out from His eyes towards me and entered my eyes.
"As from today you will be able to see even deeper into the unseen. This is the day of a fresh impartation. A new release of the prophetic will open for you," Yahushua explained.
The wall behind the Ark suddenly changed and displayed the glorious colours of the rainbow.
"Hephzibah, in this new year I am going to take you into deeper secrets - hidden secrets of My heart. It is time to get flooded wit a fresh new anointing to prepare you for the new season. Step into My heart and take My hand as I will lead you into the secret place of the Pearl Palace," He continued.
I followed Yahushua as He walked towards the colourful wall behind the Ark. The rainbow colours became alive and started dancing across the wall. A door appeared and opened in front of us. We entered an adjacent room where a brilliant purple light shimmered over us. Behind us the door gently closed again.
"Come little lady, come and taste the deeper realm of My divine love. It is time to receive the baptism of a deeper love. You will need it in the new season, because you have to breathe out My deeper love over My beloved people.
"I want to heal broken hearts, repair relationships and teach My children to know ME intimately.
"Time is running out, My daughter and My heart is bleeding for My children.
"But you My special messenger, have to take this message like a tiny mirror and show My people what is waiting on them inside the Holy of Holies of My love palace."
Two angels approached and draped a new mantle around my shoulders. A fresh sweet fragrance emanated from the mantle and filled the room. As we were soaking in a cloud of the sweetest aroma I once more had time to admire my beloved Yahushua.
How deeply I love Him. I really cannot live and minister without the love and presence of my Messiah.
"Hephzi-love, we are one. When My children accept you, they accept ME. Tell My children: I am coming. I am coming very soon."
I sat at my desk for a long time and did not want to leave. The anointing was in my room and I really did not want to return to reality. The sweetness of His awesome love was wrapped around me and I knew: this was the new mantle I received from my beloved Yahushua.